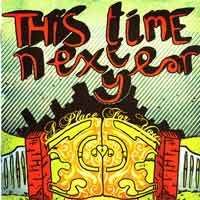 This Time Next Year - A Place For You
1. Sands Of Bougainville
2. Rules Of A Ghost Hunt
3. The Wise Are Always Better
4. Hearts And Arrows
5. A Place For You
6. Silver Springs
7. Sweetest Air
Taken From SmartPunk.com:
http://www.smartpunk.com/product.php?item_id=21681
"This Time Next Year hail from Walnut Creek, Ca and play energetic pop-punk/power-pop music. "A Place For You" is their debut effort comprised of seven songs that will appeal to fans of New Found Glory, Hit The Lights, Blink 182 and The Movie Life."
download here.